•
•
•
•
Kitbashed, Repainted, Customized Transformers: Prime Bumblebee
The thing that annoyed me about First Edition Bumblebee is his banana arms (tt seems strange to complain about these limbs without the phrase 'monkey arms' being used). His forearms are bent like a banana and the same colour. This means that if you pose him shooting at something he tends to look as if he's trying to shoot around a corner. He needed to point his arm up in the air to shoot straight forward. After examining the animation I also noticed that the longest elbow spike is at the back of the arm, not the side. To fix this I embedded magnets inside his forearm and underneath the gun so when the weapon isn't present the method of attachment is invisible. Of course, rotating the forearms to put the long spike at the back meant that he had... monkey arms! Normality is restored. I fitted ball joints to the wrist to fix that.

In the animation Bumblebee is so gloriously shiny that I couldn't possibly hope to recapture that on such a tiny figure and capture it on film so, for once, I took some artistic licence and broke away from my usual goal of achieving total screen accuracy. Rather than a pure yellow paint job I've opted for a sparkling yellow/gold. All black stripes and glowing turquoise details have been hand-painted because the originals weren't quite in the right place or the right thickness or just not there. Unfortunately the curved lines over the rear wheels aren't long enough, which I noticed when it was too late. I decided that no-one else would notice as long as it isn't pointed out.
Oh damn.

This was my first custom with spray paints and it's turned out quite well. It's certainly a lot quicker than painting with brushes, well, it would be if it wasn't for all that masking that had to be done...
•
•
•
•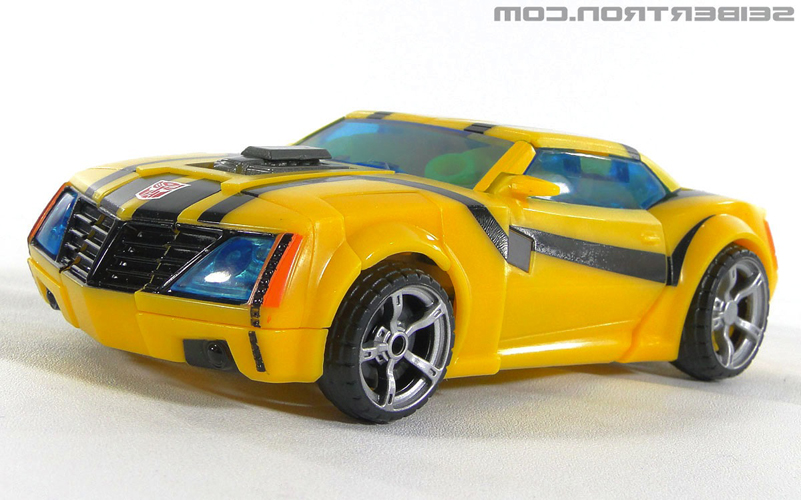 •
•
•
•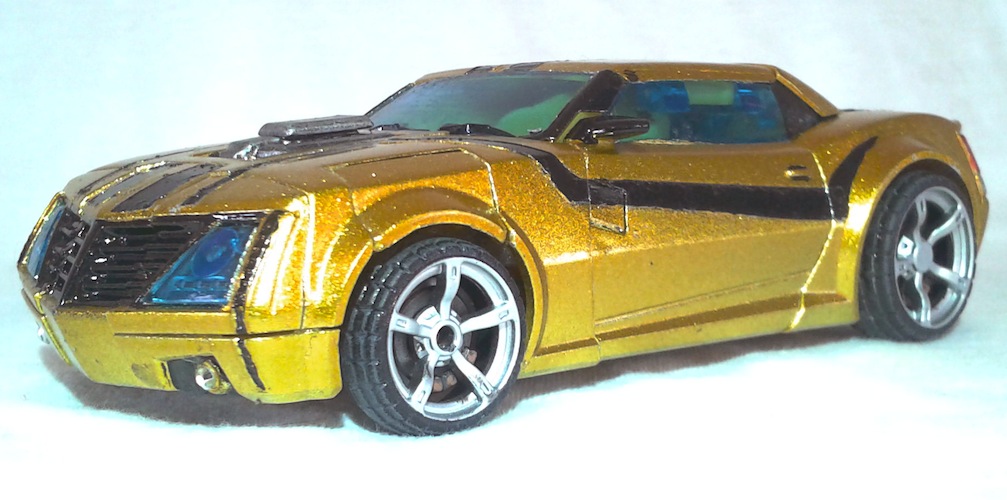 •
•
•
•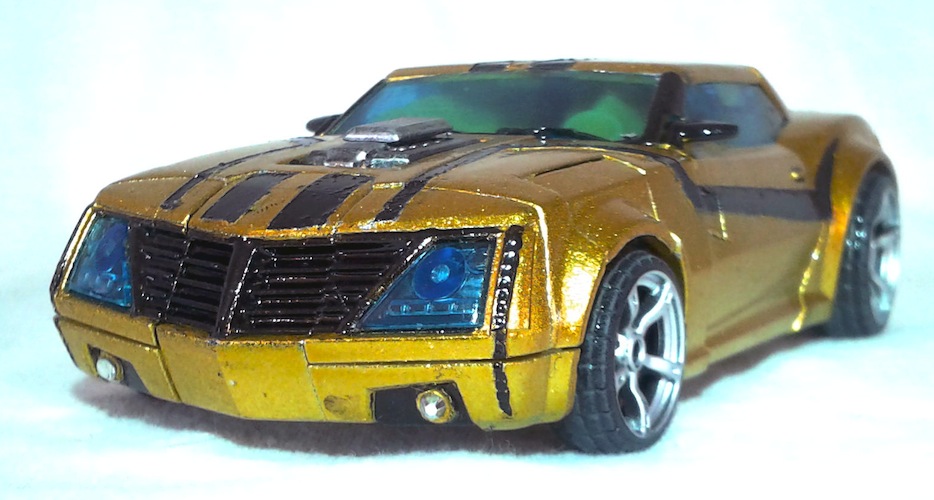 •
•
•
•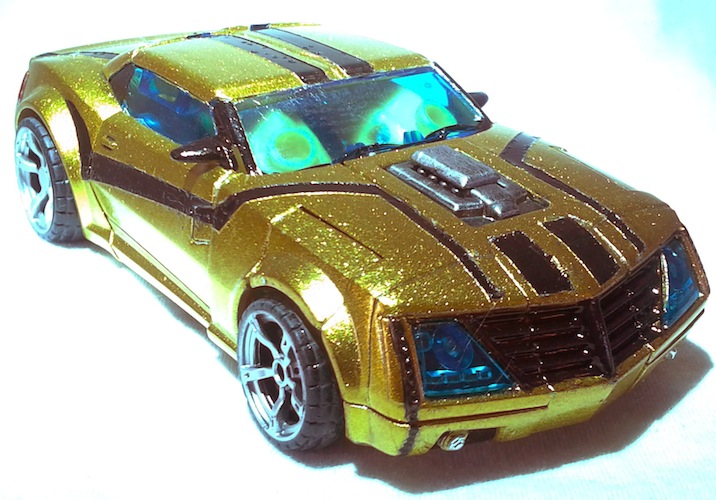 •
•
•
•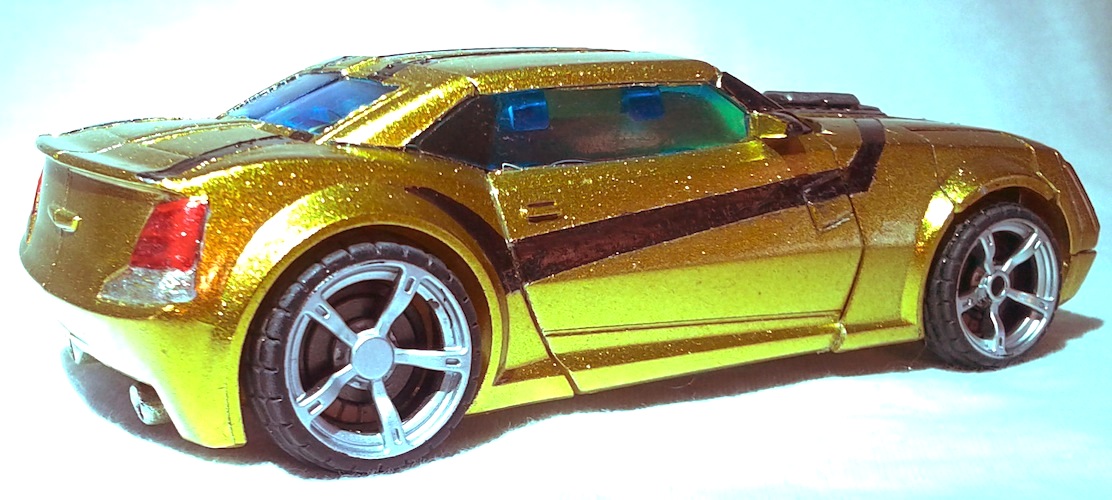 •
•
•
•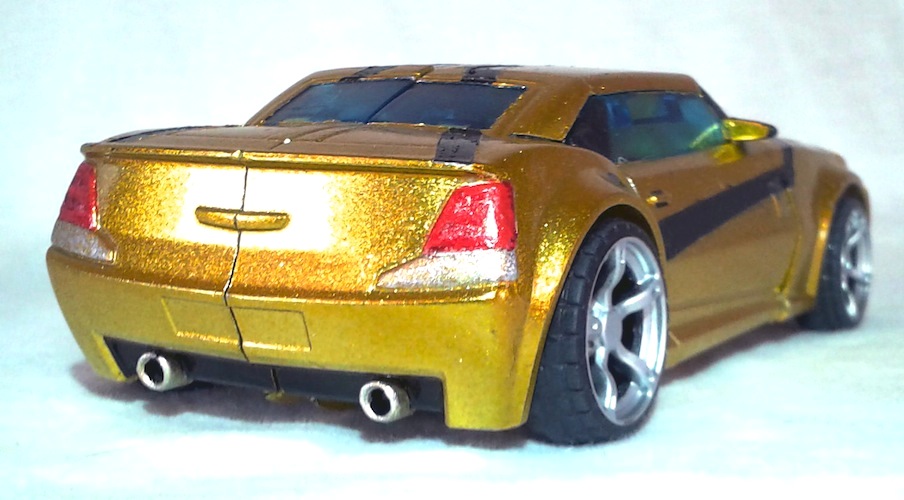 •
•
•
•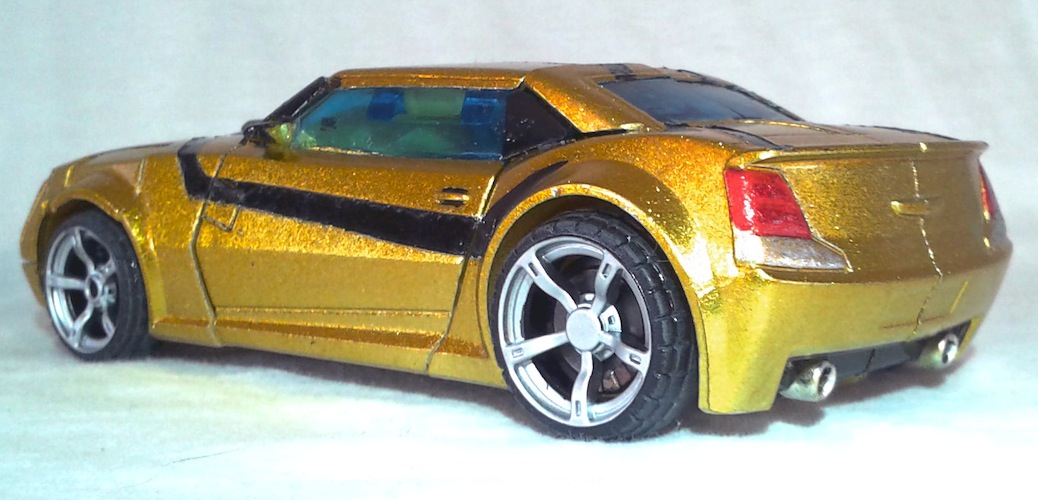 •
•
•
•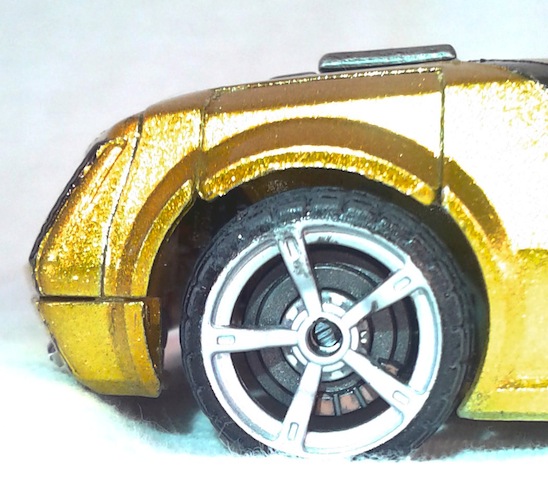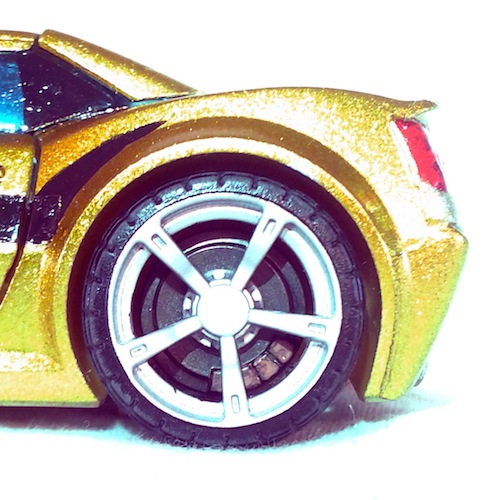 •
•
•
•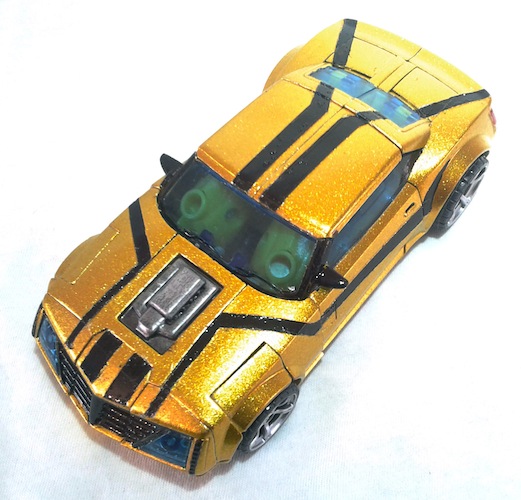 •
•
•
•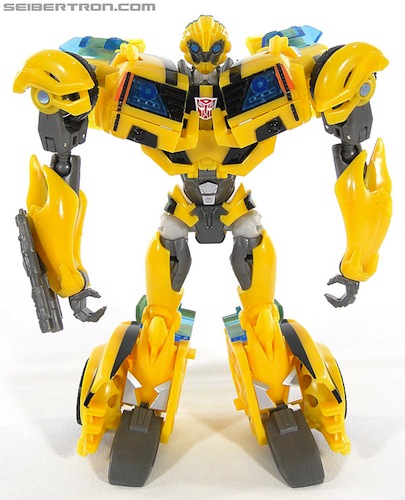 •
•
•
•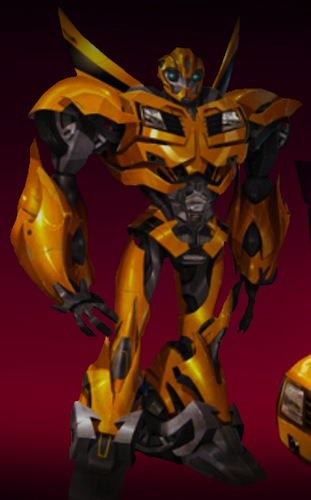 •
•
•
•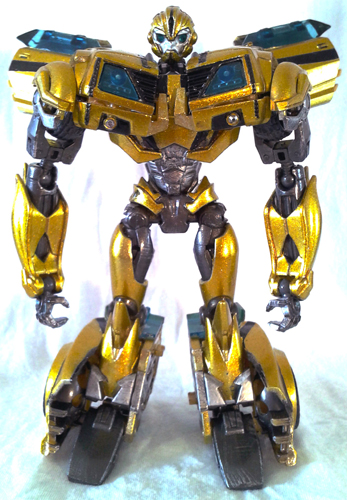 •
•
•
•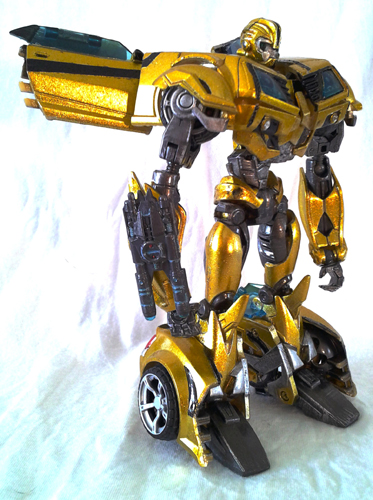 •
•
•
•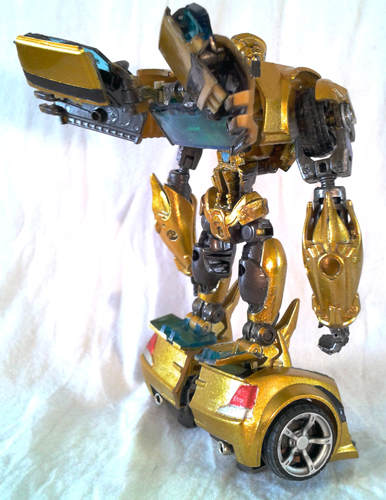 •
•
•
•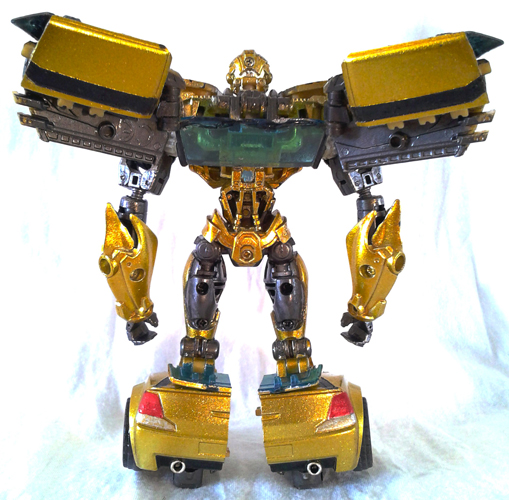 •
•
•
•
•
•
•
•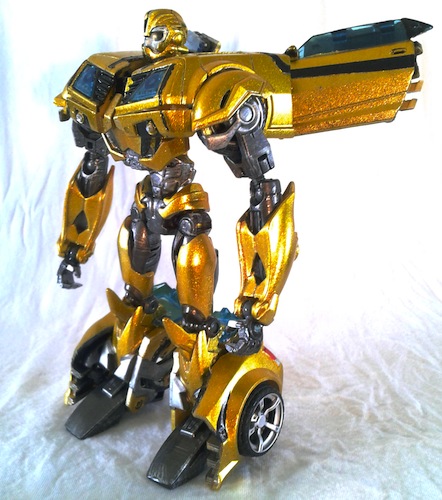 •
•
•
•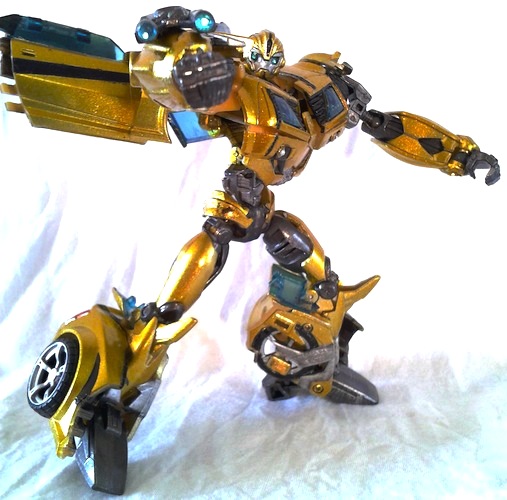 •
•
•
•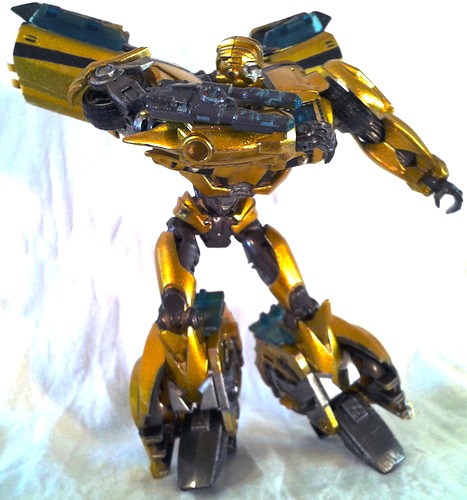 •
•
•
•
•
•
•
•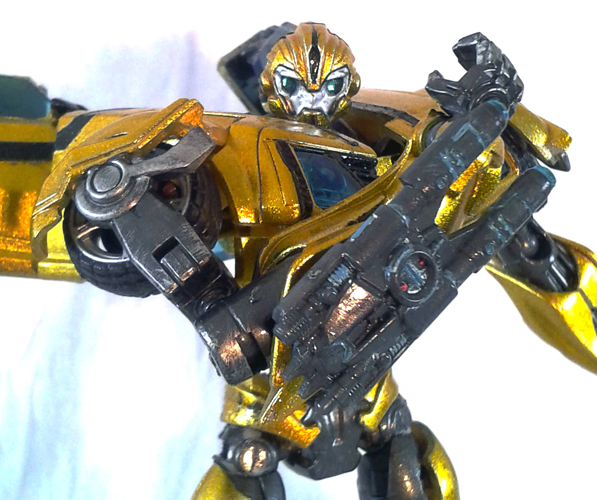 •
•
•
•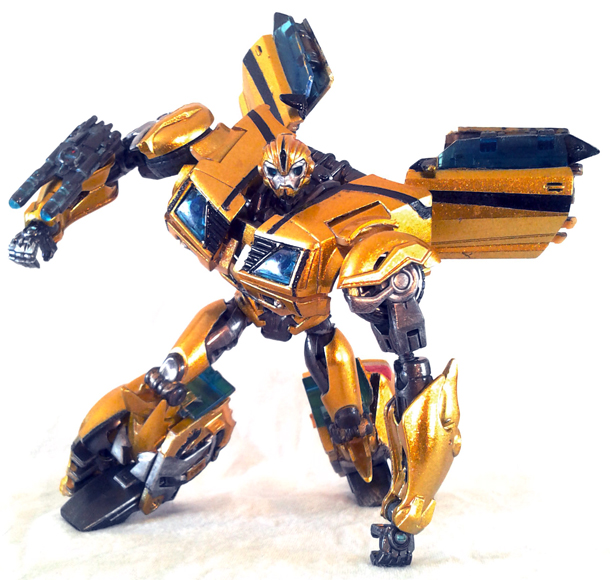 •
•
•
•
Please sign my
and take a look at what people said on the
Seibertron Forum