•
•
•
•
Kitbashed, Repainted, Customized Transformers Masterpiece Ultra Magnus MP-22
My Masterpiece Ultra Magnus is better than yours. This will probably seem heretical to you, but I was disappointed with Masterpiece Ultra Magnus. There have been so many advances in TF engineering in recent years and yet they produced something that doesn't have much more articulation than the City Commander upgrade set. That one click available if you want to raise his arms to the side is lamentable, especially as the ratchet joint inside has many more clicks available.
Those hands were also very disappointing. They took the hand mold from MP-10 (with its ugly thumbs that point the wrong way), upscaled it and
removed a finger joint
. Unforgivable.
1) plastic trimmed away from the shoulders to increase mobility
z) back of head trimmed to allow him to look up further
c) new, fully articulated hands added and painted
4) groove cut into palms to hold gun securely
This link will show you how to
get one extra click from Ultra Magnus's shoulders
without doing any modification. One of the pictures will also show you what plastic to remove if you want to modify him for that third click.
•
•
•
•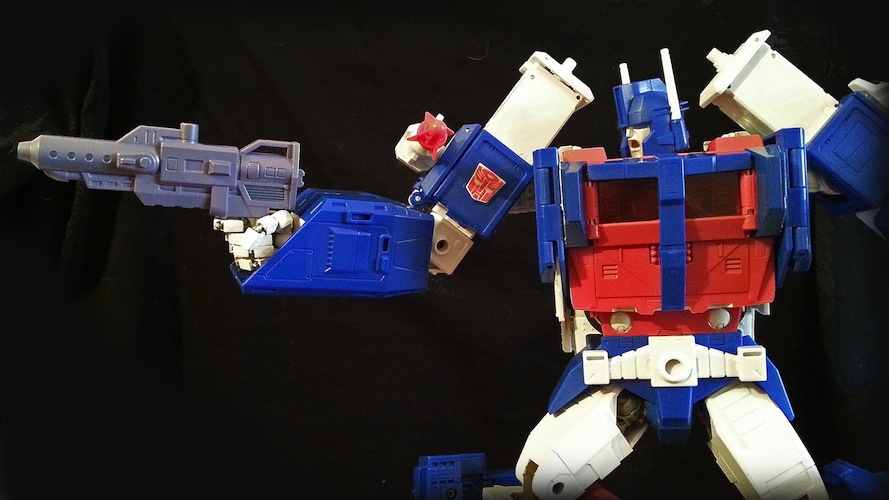 •
•
•
•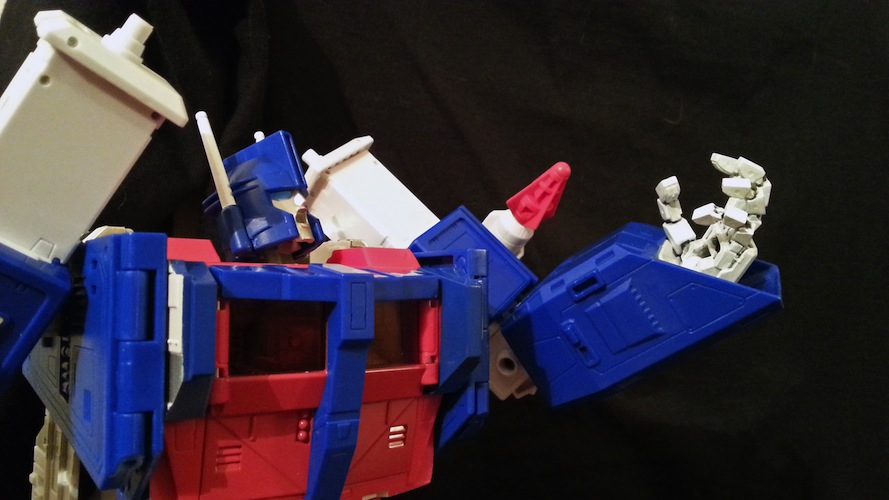 •
•
•
•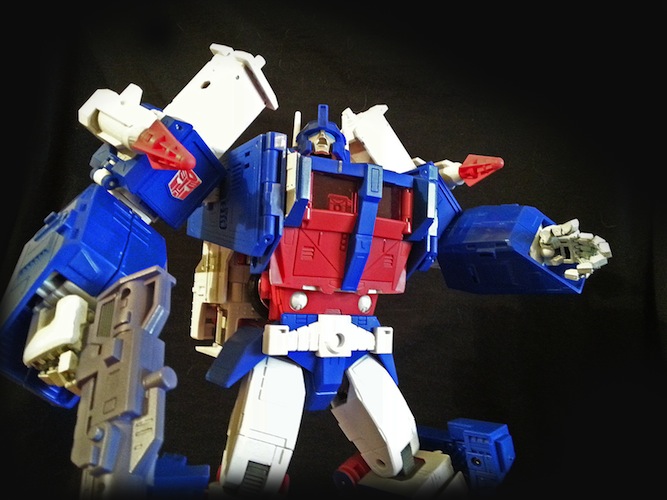 •
•
•
•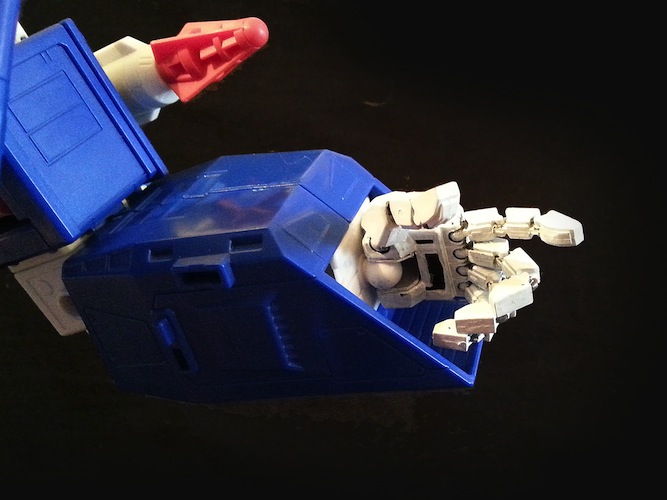 •
•
•
•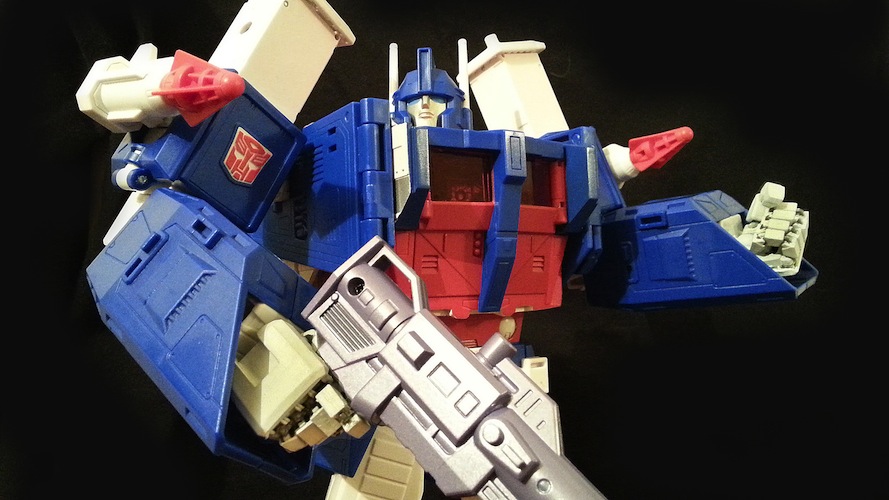 •
•
•
•
Please sign my
and take a look at what people said on the
Seibertron Forum
and
TFW
.