•
•
•
•
Kitbashed, Repainted, Customized Transformers Dark Of The Moon Leader Class Ironhide
The Dark of the Moon toy line was riddled with poor designs and leader class Ironhide was no exception. A chest gun gimmick that took up loads of space that could have been put to better use, a left arm cannon that not only didn't look like Ironhide's gun but was too blocky for anything from the three films and knees that only had two positions (slightly bent and slightly more bent) mean that if I wasn't a kitbasher I would never have bought this figure. Oh yes, and they made him blue from the waist down as if he was wearing jeans even though he's entirely black in the films.
The fixes:
Added a ball joint neck.
Made the faceplate removable. It now attaches to his face with magnets and can be stored on his back.
Removed the weapons from his chest and legs as they aren't in the film.
Added wires, details and a rhinestone to the right arm cannon.
Removed the left arm cannon, replacing it with a scratchbuilt weapon covered with wires, details and rhinestones. The roof panel from the left arm can be stored on his back.
Increased the range of motion of his knees. They can almost straighten, and bend to approximately 90°.
Allowed the wheels to fold further inside the chest, allowing a greater range of motion for the shoulders.
Cracked the windshield.
Finally, a paint job including realistic chips and scuffs.

•
•
•
•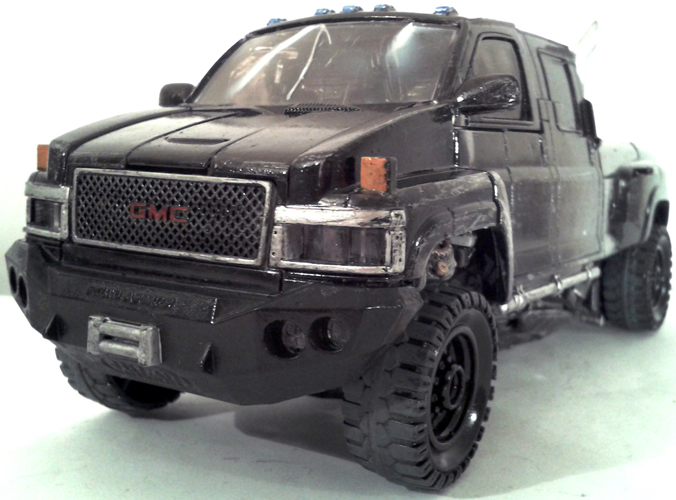 •
•
•
•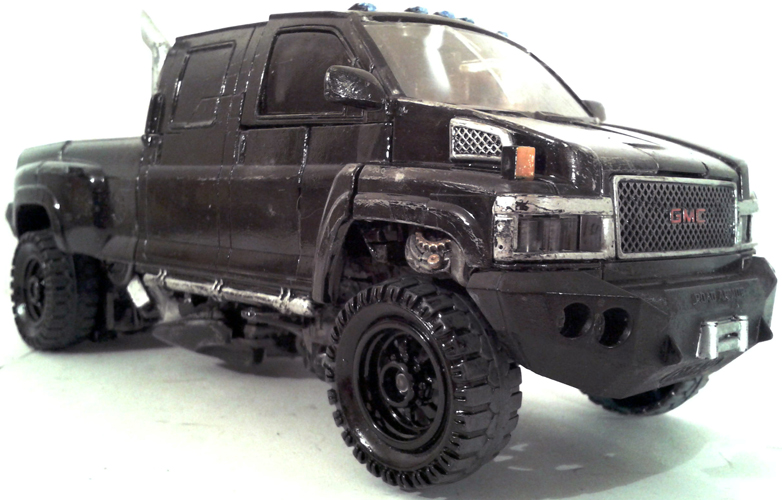 •
•
•
•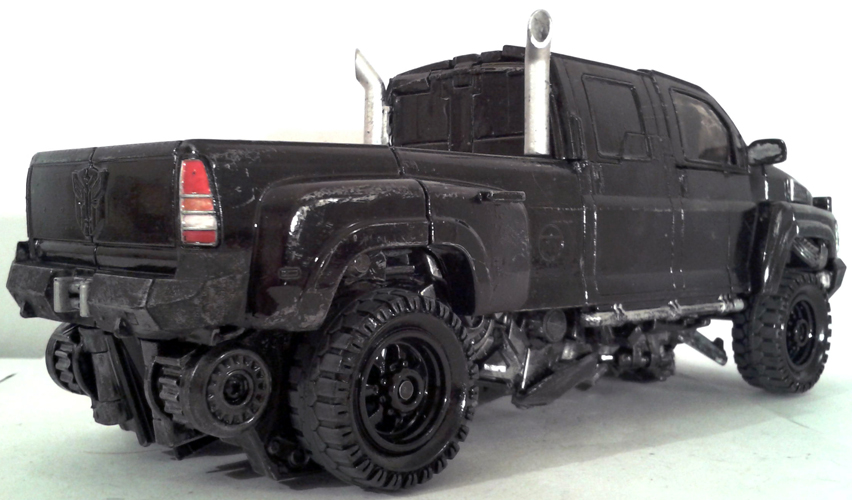 All this junk under the truck was powder blue on the original toy.
•
•
•
•
•
•
•
•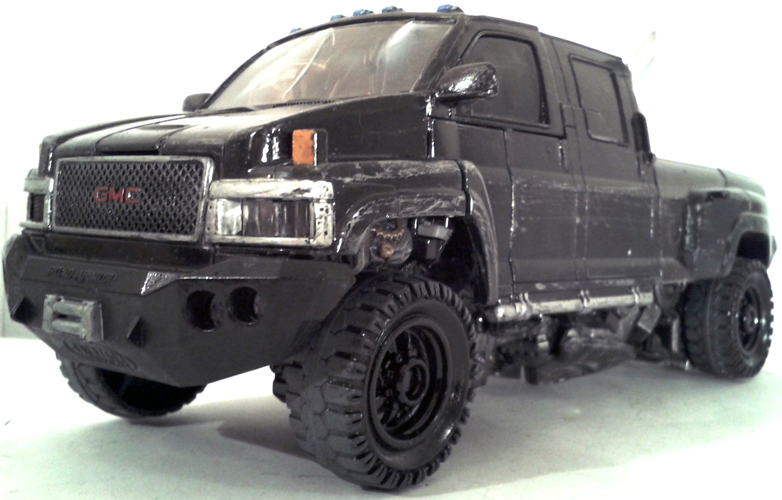 •
•
•
•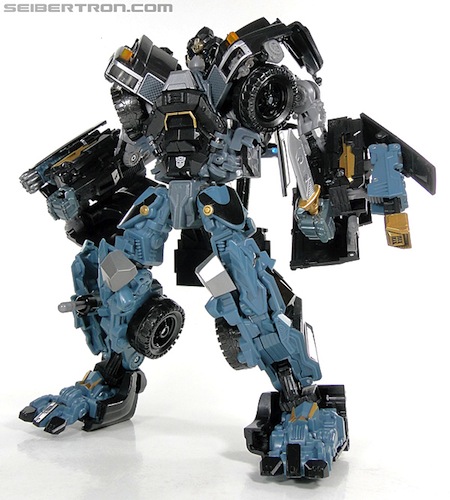 Nice jeans.

•
•
•
•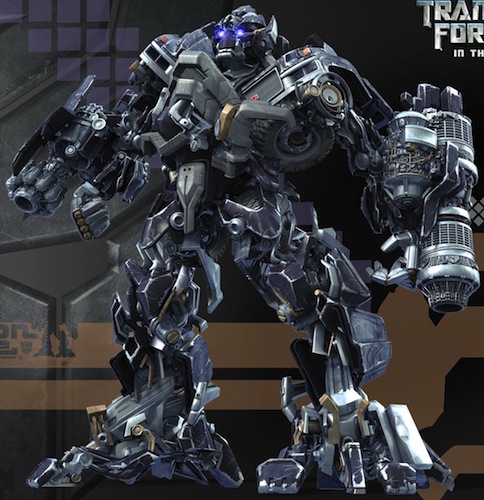 •
•
•
•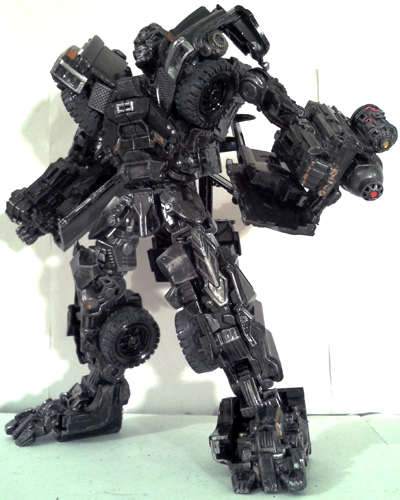 •
•
•
•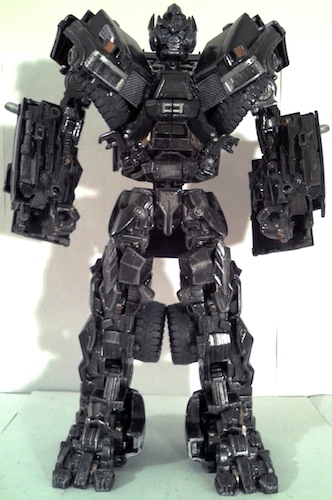 •
•
•
•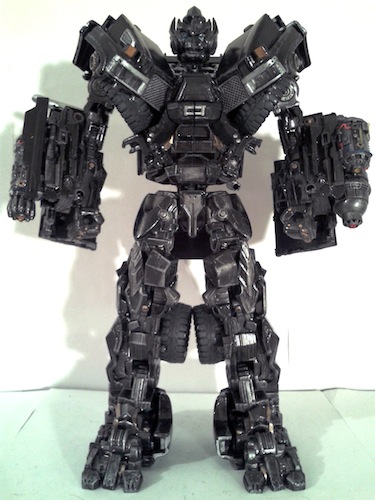 •
•
•
•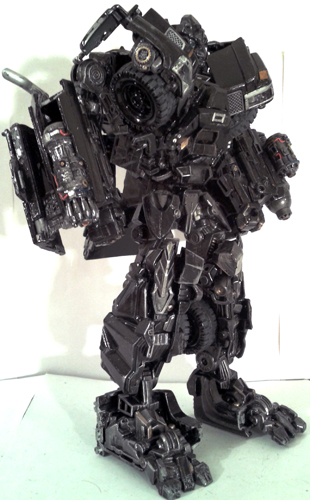 •
•
•
•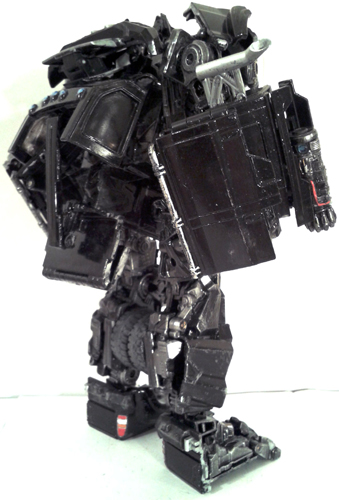 •
•
•
•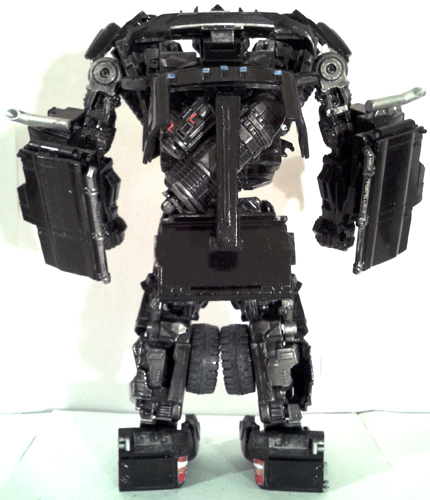 This shows where the left arm cannon (or the roof panel from the left arm) can be stored.
•
•
•
•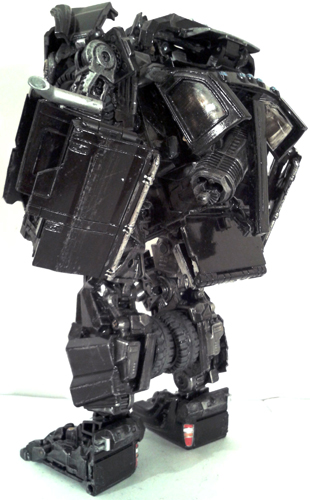 •
•
•
•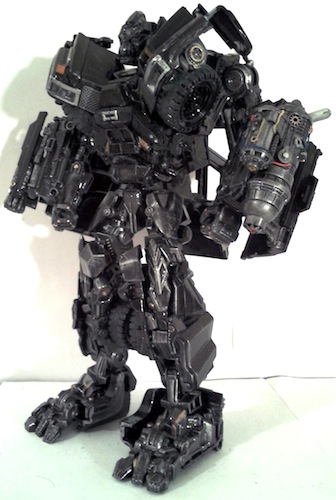 •
•
•
•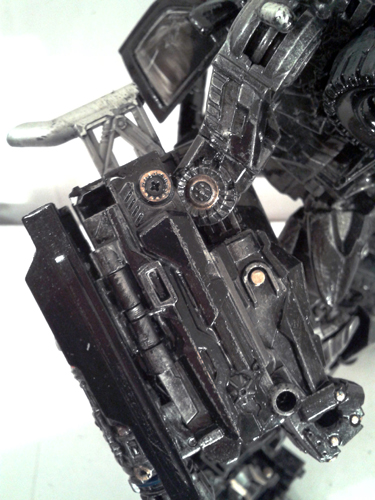 •
•
•
•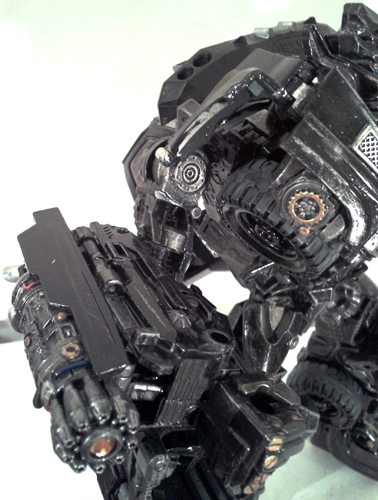 •
•
•
•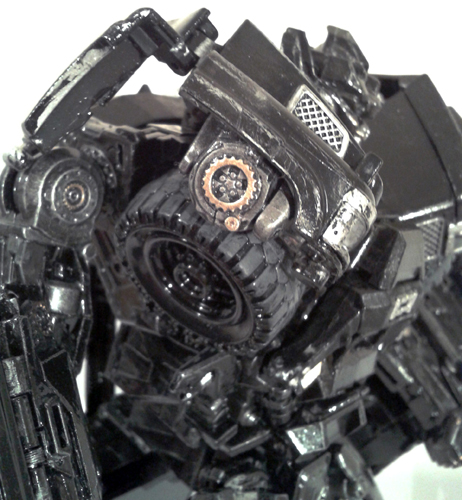 •
•
•
•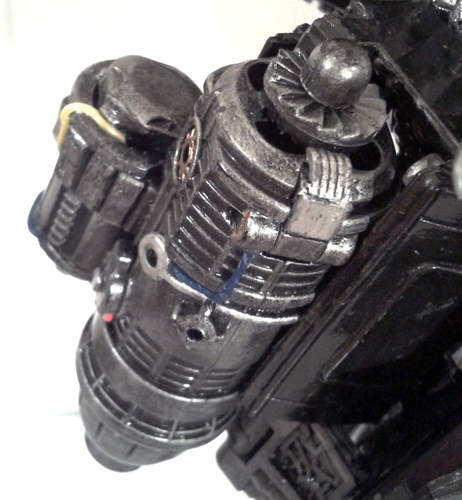 •
•
•
•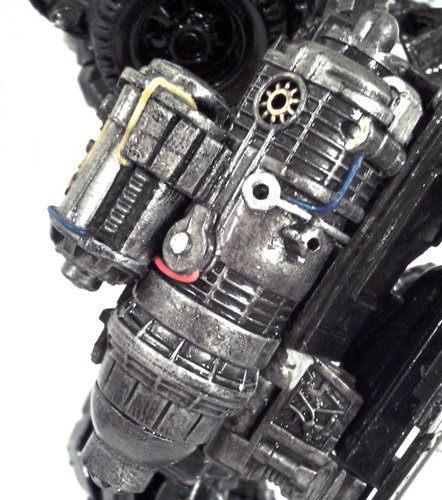 •
•
•
•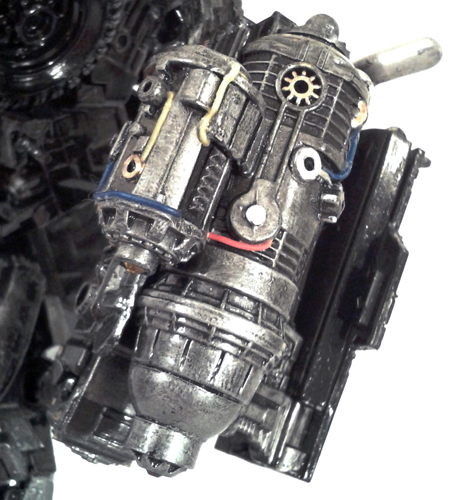 •
•
•
•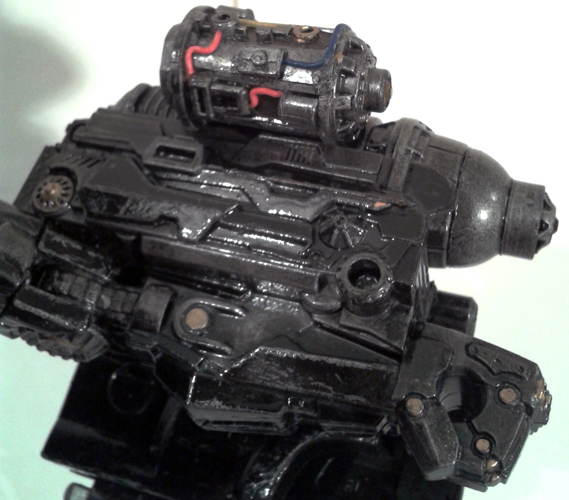 •
•
•
•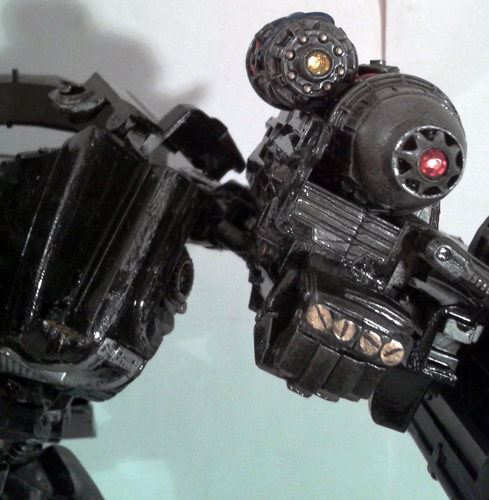 •
•
•
•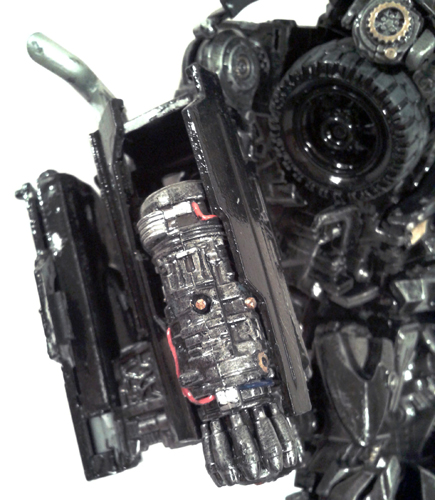 •
•
•
•
•
•
•
•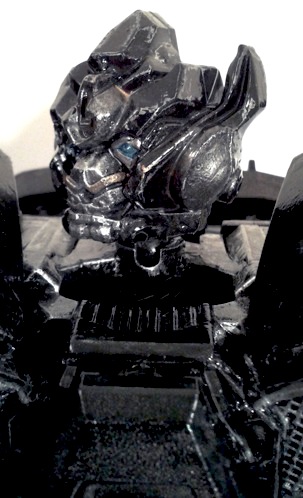 •
•
•
•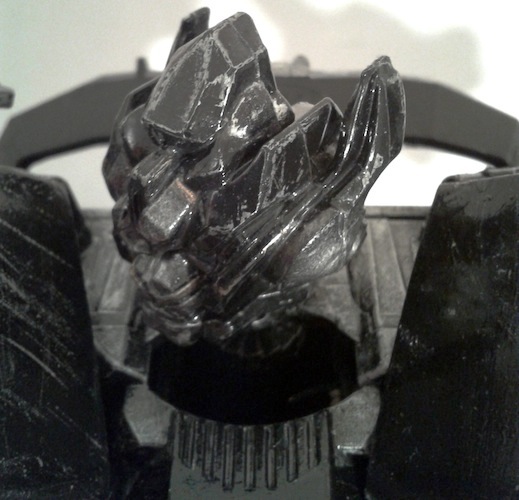 •
•
•
•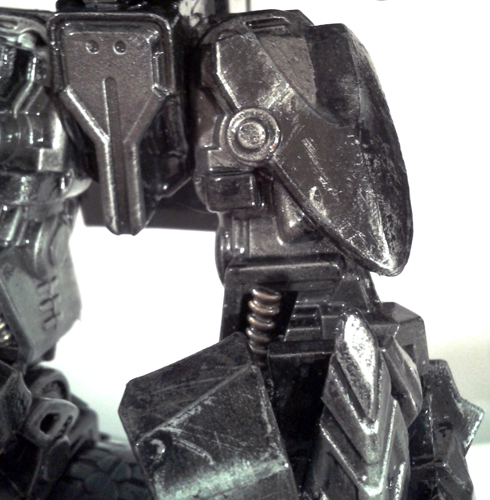 •
•
•
•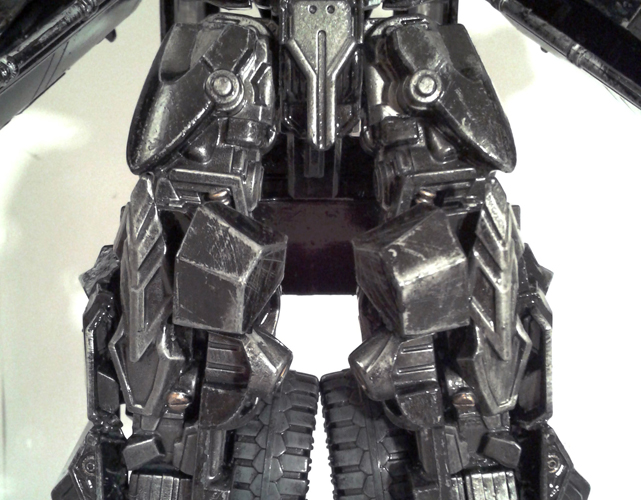 •
•
•
•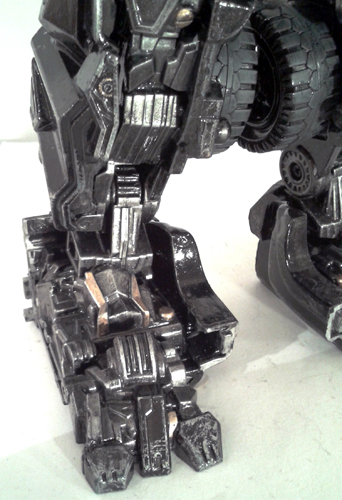 •
•
•
•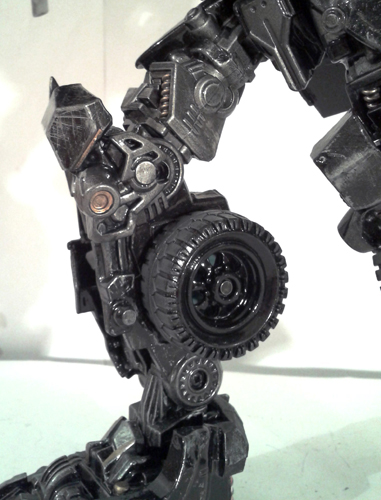 •
•
•
•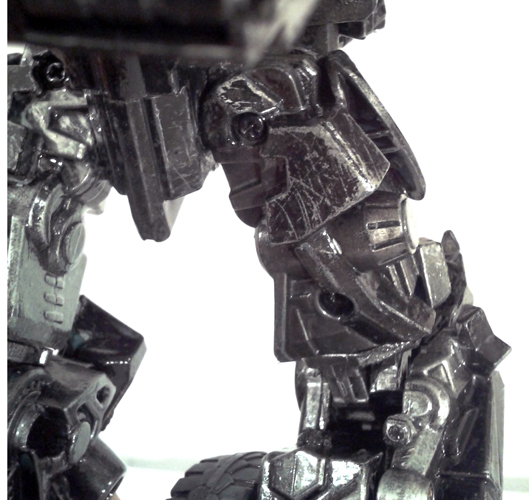 •
•
•
•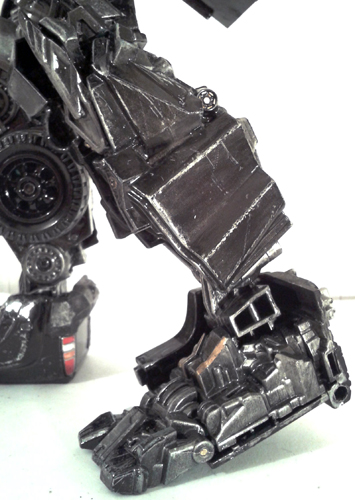 •
•
•
•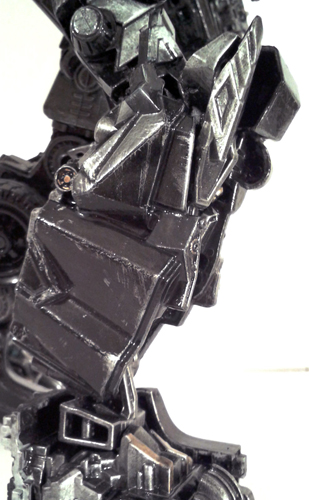 •
•
•
•
•
•
•
•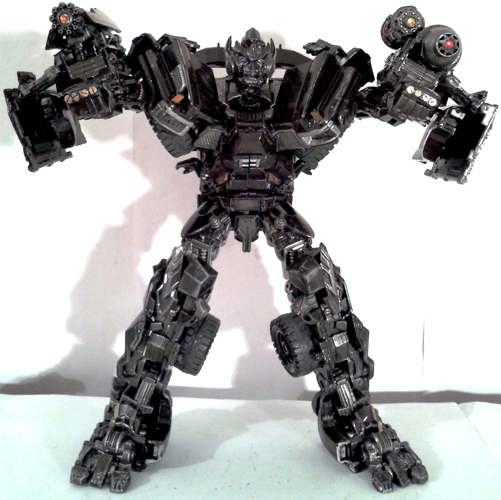 •
•
•
•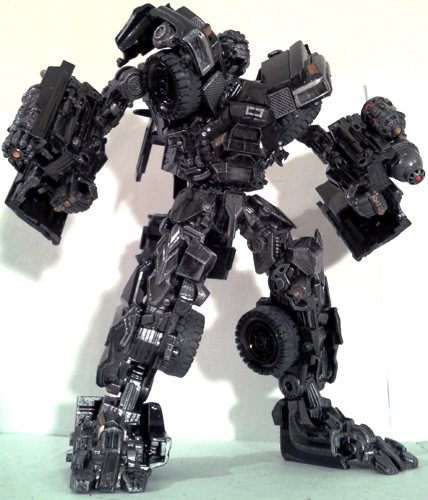 •
•
•
•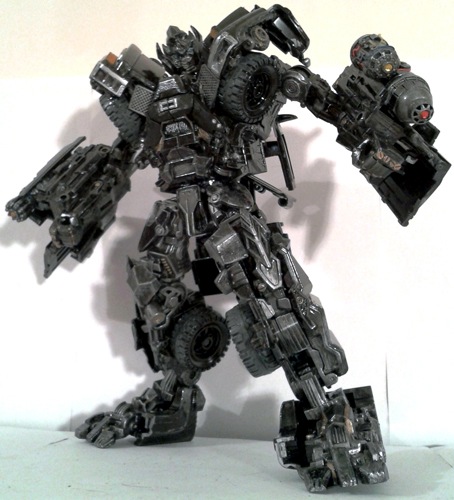 •
•
•
•
Please sign my
and take a look at what people said on the
Seibertron Forum