•
•
•
•
Kitbashed, Repainted, Customized Transformers Movie Ironhide
This is my least exciting looking repaint so far, although subtle is a nicer word! I've seen quite a few customs of Ironhide by other people and they're all rather too colourful. As my goal with the toys from the 2007 Transformers Movie is screen accuracy and his CGI is mostly black I made most of his robot parts very dark metallic grey then made some parts black to add depth. Canons and hands were made lighter then some parts were highlighted with silver or gold.

There are two things I don't like about this toy:
1) the lack of ball joint neck means he lacks some articulation and seems to be looking down slightly
b) the head is too far back and should be level with the shoulders
I removed his head and inserted a ball joint with split socket in a position that rectifies both problems yet still allows transformation. This also covers up the small gap in front of his neck.
•
•
•
•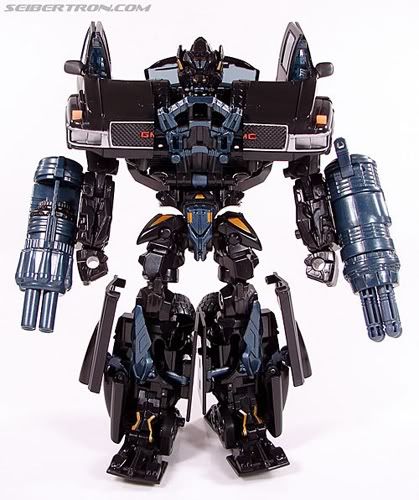 •
•
•
•

•
•
•
•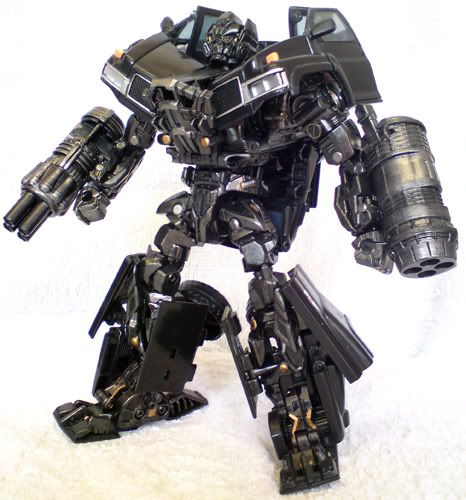 •
•
•
•
•
•
•
•
•
•
•
•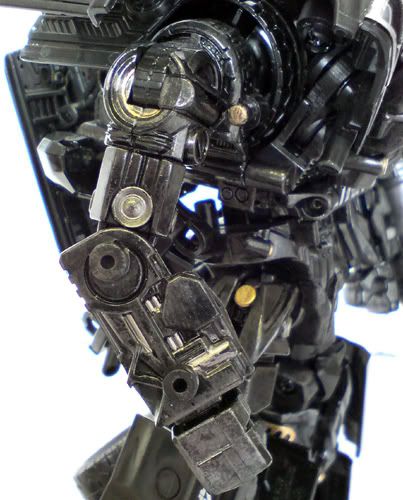 •
•
•
•
•
•
•
•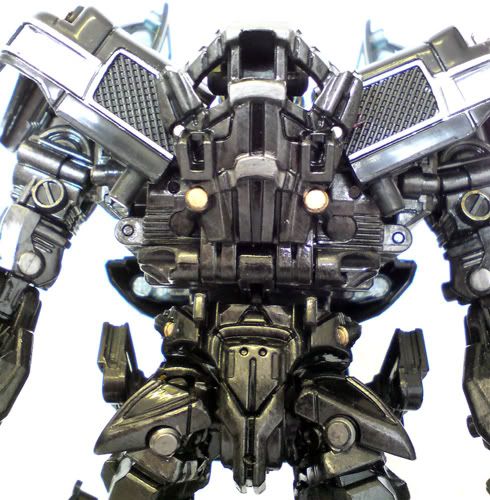 •
•
•
•
•
•
•
•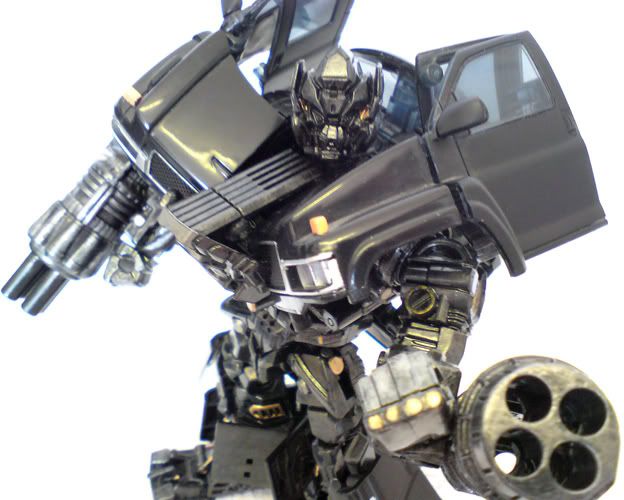 •
•
•
•
Please sign my
and take a look at what people said on the
Seibertron Forum